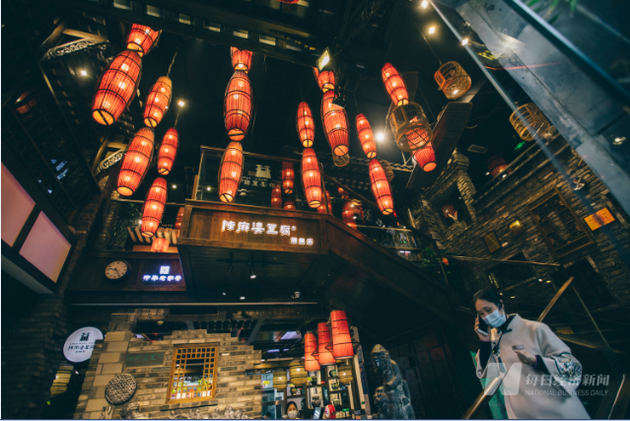 Chen Mapo Tofu Photo/Zhang Jian (NBD)
On January 6, the MICHELIN Guide released its first recommendations of restaurants in Chengdu. The full list includes 1 two-star, 8 one-star and 13 Bib Gourmand restaurants, as well as 28 recommended restaurants (formerly Michelin Plate), representing the full spectrum of Sichuan cuisine from the most refined banquet to mom-and-pop eateries.
Admittedly, the Michelin-star restaurants are a bit out of reach for the ordinary folk. The Bib Gourmand recommendations, which focus on "good quality, good value" food, are therefore especially important for Chengdu, as Sichuan cuisine has so much to offer for everyday dining.
On this year's Bib Gourmand restaurants, we see familiar Sichuan-style food like stir fried chickens covered with chilies, fish served with sizzling hot oil, the notoriously numbing Mapo Tofu, as well as various kinds of noodles and dumplings.
The flagship store of Chen Mapo Tofu is on the Bib Gourmand list. Word has it that the brand, which can be traced back to more than a century ago in the Qing dynasty, is the true source of the iconic Sichuanese dish. One thing we know for sure is that Zhang Shengyue, the executive chef at the flagship store, was the man who standardized the procedure of making Mapo Tofu.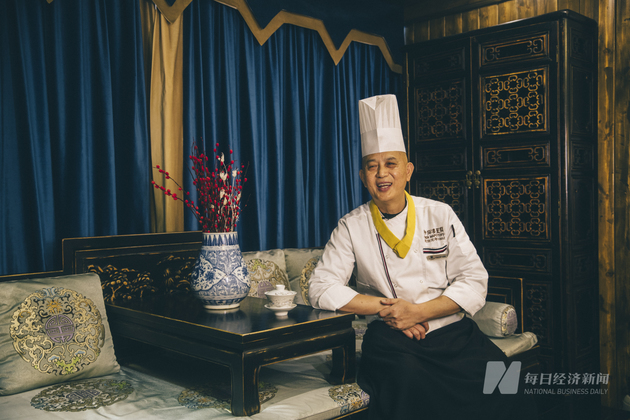 Zhang Shengyue Photo/Zhang Jian (NBD)
Zhang told National Business Daily (NBD) that previously people made the dish quite differently from each other. In the 1990s, he spent half a year experimenting on the amount of flavoring and combinations of ingredients before finally achieving the best formula.
From 2005 to 2011, Zhang spent 6 years in Japan offering technical guidance to Chen Mapo Tofu franchises there. Nowadays, Mapo Tofu is one of the most beloved Chinese food in Japan.
Ming Ting Xiao Guan, also on Bib Gourmand, is established by the daughter of the mom-and-pop store Ming Ting Restaurant. For years, the latter is on all kinds of Chengdu food recommendations and has become a legend among foodies. It offers hearty dishes, sometimes with excessive chili and oil. The environment, unsurprisingly, is less than ideal, though some may find a special sense of authenticity in it.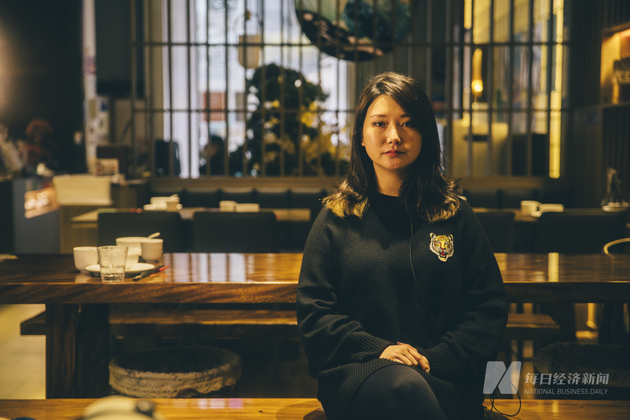 Zhang Jie Photo/Zhang Jian (NBD)
Ming Ting Xiao Guan is young people's take on the time-honored brand. Founder Zhang Jie told NBD that classic dishes like the smooth tofu pudding are continued, but Ming Ting Xiao Guan offers new dishes like small hot pot and durian spring roll that cater to younger customers. The store, located near the chic Taikooli shopping center, is more stylish in decoration.
?
Email: gaohan@nbd.com.cn
Editor: Li Menglin